The Truth Bookroom Blog
As believers in Christ, we daily enjoy the Lord and experience Him either personally or corporately. On this page, we have compiled some of the testimonies that the believers in the Lord had and were submitted to be posted here. Enjoy reading them and if you want to share your testimony or experience of Christ, please feel free to send it to us via email at info@truthbookroom.com.sg. Selected posts will be published in this Testimonies section.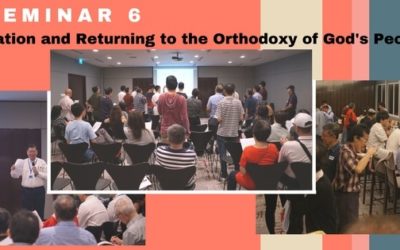 The Truth Bookroom organized the 6th Truth Seminar on 23rd March 2018 in Mandarin Orchard Hotel. The first half of the seminar touched on the two lines in the Bible: the line of life and the line of death. In the second half, the issue of oneness and life were further elaborated on. Psalms 133 depicts brothers dwelling together in oneness, which touched on one crucial matter: the ministry of life.