The Truth Bookroom Blog
As believers in Christ, we daily enjoy the Lord and experience Him either personally or corporately. On this page, we have compiled some of the testimonies that the believers in the Lord had and were submitted to be posted here. Enjoy reading them and if you want to share your testimony or experience of Christ, please feel free to send it to us via email at info@truthbookroom.com.sg. Selected posts will be published in this Testimonies section.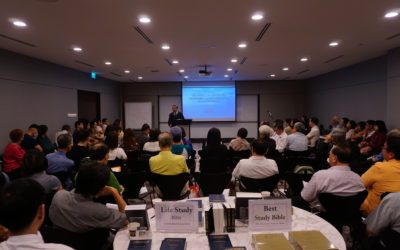 On 6th January 2018, The Truth Bookroom organized the 5th Truth Seminar in Mandarin Orchard Hotel. The topic as a continuation of our previous seminar was on the world situation and returning to orthodoxy of God's people. We were so glad to see many readers who can to...