On 6th January 2018, The Truth Bookroom organized the 5th Truth Seminar in Mandarin Orchard Hotel. The topic as a continuation of our previous seminar was on the world situation and returning to orthodoxy of God's people. We were so glad to see many readers who can to join us this time.
In the first part of the seminar, our speaker presented to us a panoramic view of the world situation in relation to God's move. It unfolded to us that the Bible reveals the universal  history according to God's economy — the divine history within the human history. In this universe there are two histories: the history of man, the human history, and the history of God, the divine history; the former is like an outward shell, and the latter, like the kernel within the shell.
Where can we see the divine history and the human history in the Bible?
The great human image revealed in Dan. 2:34-35, 44-45; 7:13-14 representing the history of the human government;
The seventy weeks in Dan. 9:24-26;
The rise and fall of the kings of the earth.
There were many events happened in the world that were arranged by God to carry out and fulfill His eternal purpose. We need to be enlightened to see God's move through the change of the world situation and render God the cooperation He needs from His people. The best cooperation we can offer to God is to pray.
In the second part, our speaker emphasized on the point on returning to orthodoxy of God's people. What's the orthodoxy of God's people? The orthodoxy is the truth that God reveals to apostles in the Bible.
In Matthew 19:8, we see the principle of returning to the orthodoxy: " He said to them, Moses, because of your hardness of heart, allowed you to divorce your wives, but from the beginning it has not been so."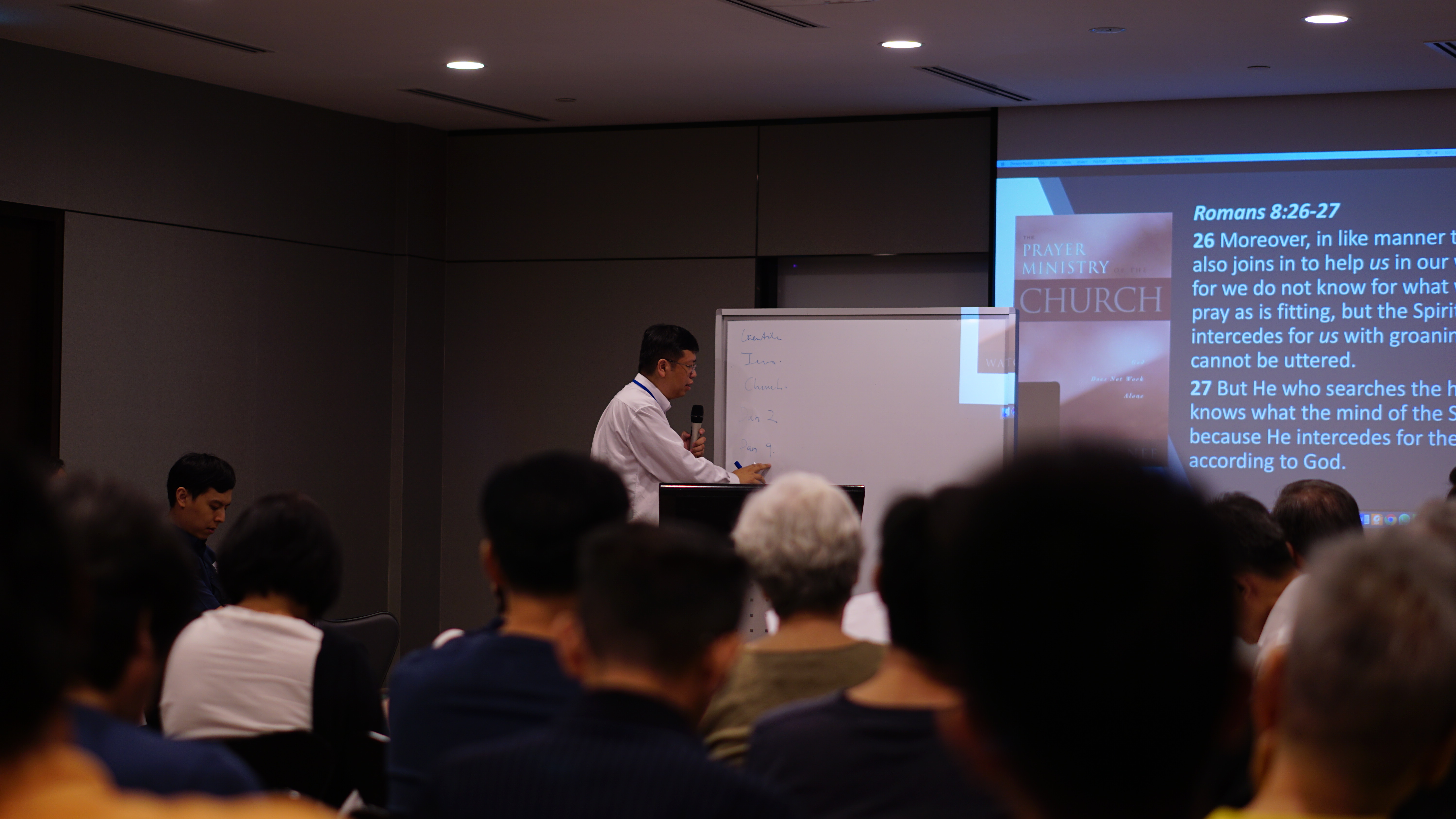 We need to go back to the beginning what is revealed in God's Word.There are three beginnings in the Bible, which are the beginning in eternity past, the beginning of God's creation and the beginning of the church. Our speaker stressed on the beginning of the church. How did the church begin? What was the practices of the church revealed in Acts?
And they continued steadfastly in the teaching and the fellowship of the apostles, in the breaking of bread and the prayers. – Acts 2: 42
We will continue to host two more seminars on the same topic to bring more revelation to our Christian readers on the matter of the world situation and God's move.
Truth Seminar 6: The World Situation And Returning to Orthodoxy of God's People (3)

Date: 23rd March 2018 (Friday)
TIme: 7:00-9:30 PM
Venue: Mandarin Orchard Hotel
Registration: https://tinyurl.com/tbrts6 
(Free refreshments and gift!)
Book recommendations: